L.O.L: Law of Luck
Contemporary Fiction
Notion Press
February 2018
Paperback
218

A good contemporary fiction which can be enjoyed by the youngsters and thought upon by the elder and critical readers...
Book: L.O.L: Law of Luck
Author: Natansh Goyal
Publisher: Notion Press
Year: 2018
Book Review by Ritesh
Natansh Goyal's debut novel, L.O.L: Law of Luck, is a work of fiction which is not only creative but also too close to the realms of realistic thinking which propels the readers to different emotional exercises – laughing, feeling, resembling and various others. The sharpness of his language and further, his compelling plot, makes the novel a commendable attempt at offering something unique and diverse in the very debut work of literary art. I have recently finished the novel and I would love to offer my opinions on the same, L.O.L: Law of Luck.
The novel begins with a loss and a failure and then it moves on like that for a while before getting at bay when Ravi Gupta, the clever protagonist of the novel, gets his hands on a diary. You will read an exciting account of the diary on the blurb as well – uncle Jeevan's diary which is very old as well as a little mystic in nature and tone and also filled with occasional poetry. To me as well, the crux of this novel is in the pages of that diary which are beautifully presented in the book – decorated fonts and dedicated chapters.
From the diary, the protagonist learns to live the life in a happy mode instead of the usual loser face and sadness. He understands that wanting something won't help unless you want it from the bottom of your heart. Ravi, after understanding the law of luck (a camouflage for the law of attraction), tries his luck at various things and he succeeds as well. For example, he tries to score well in the exam and does his best. He tries to get the love of a beautiful girl after losing his girlfriend Vaishali at the very beginning of the novel, and he gets it. He also tries his luck at winning the bets in IPL after investing his semester fees in an illegal bet, and he makes it happen! You will seriously find those chapters on IPL betting amusing as well as sinister… he manages the tables, he manages the current forms, he tries to look into the psychological perspectives of the teams before investing his money in the bet…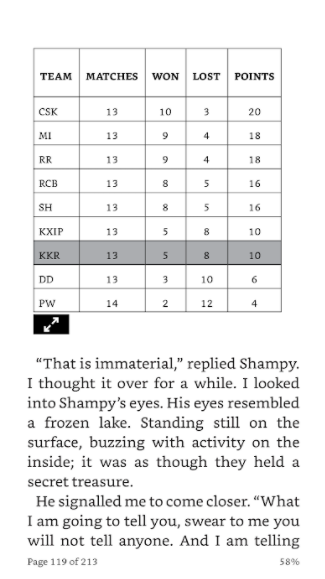 On a broader perspective, L.O.L: Law of Luck, is a novel which could be better only if the author had focused a little more on developing one or two more characters. However, whatever it is, the life of Ravi Gupta, inspires the readers who find themselves in his position – lost and bemused. Thr author, Natansh Goyal, has thrown a rope of hope to the readers. The Law of Attraction – want something and get it!
For the youths, the novel will be a breather. It does not have those longer conversational pages where two characters talk about politics and different things. Here, the author has been very casual and he has put the records straight – bluntly and honestly. You will surely like the narrative of the novel which is faster and does not let you feel bothered about the length of the novel. You can enjoy reading this piece by ordering one for yourself from the Amazon link below:
L.O.L: Law of Luck – Amazon India – buy now
review by Ritesh